Human Contact will Keep You Sane in Isolation
Death, disasters, riots, and more death. Today's alarming headlines and statistics are enough to send one reeling. The worst of it is that usually we turn to one another for comfort during any crisis - but the isolation that we now face, none of us were prepared for.

Half a year into this pandemic, some of us are now back in our offices (in accordance with the mandated SOPs), some of us are still working from home, some of us are battling this infectious disease, and some still believe it to be a hoax. Amidst a resurgence of positive cases and a world divided about the best way to deal with it, the Coronavirus gave us one good thing: it taught us about the need for human contact.
Whether it be in the mundane act of ordering lunch with your coworkers, the simple chore of going out to get groceries, or the frustrating Monday morning routine, therein we have rituals that tie us to others around us, therein we have everyday activities that bridge the world. Being stripped of these ties and bridges negatively impacts our mental and physical health.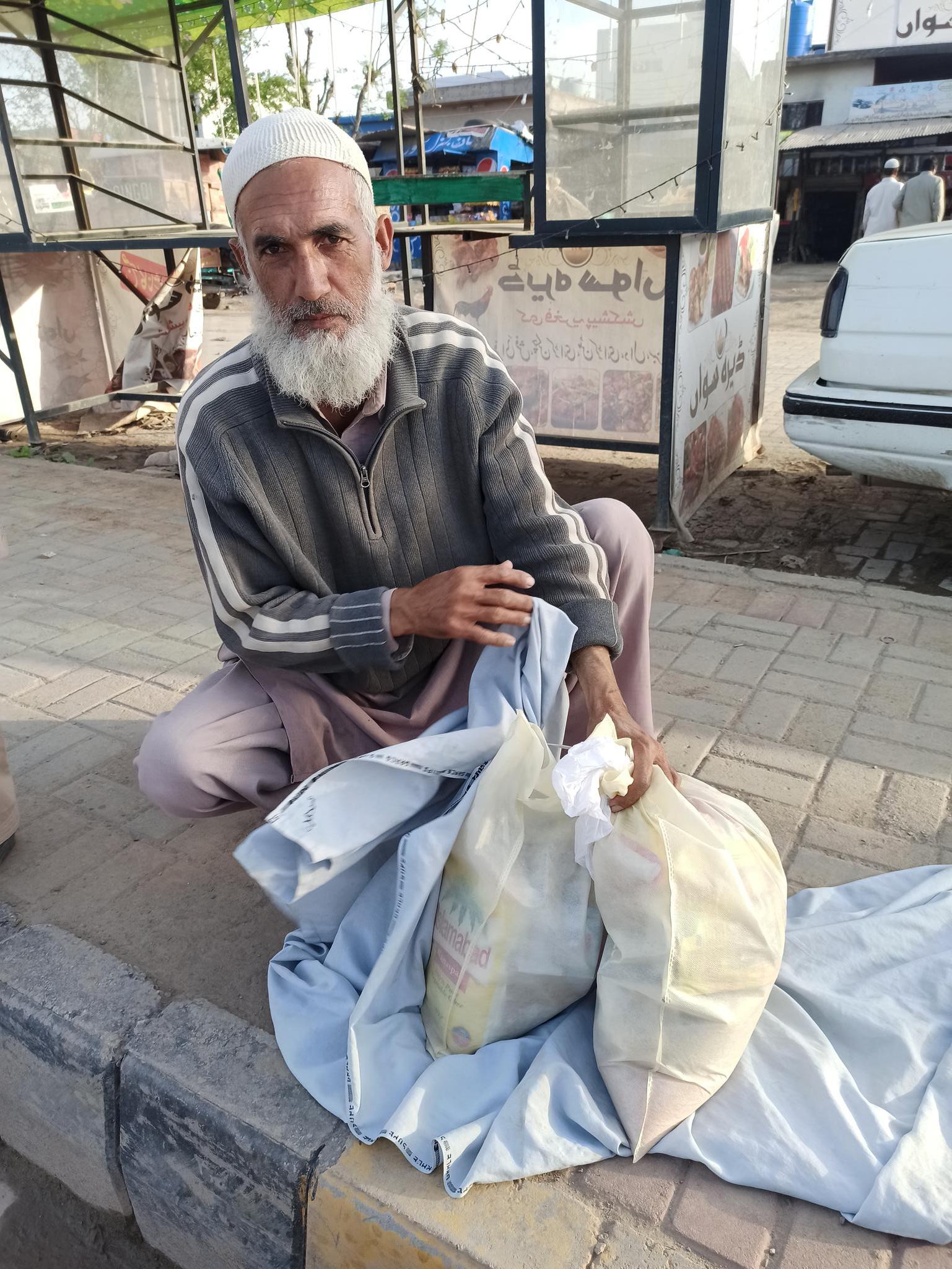 Stigma: COVID Positive Patients Battle Disease and Attitudes
Social distancing, while admittedly life-saving right now, can potentially be detrimental to us - which is why the importance of human connection grows now more than ever; as we find ourselves struggling with this problematic iteration of a virtual world.
The rampant misinformation poses serious threats to mental health seeing how it is causing hysteria - so much so that many who are being prescribed a COVID test won't even get tested out of fear. When it comes to those of us who are testing positive, the phobia amongst the population is making things very difficult.
"A label is very very strong," explains Mahil Tufail, who is a clinical psychologist based in Karachi, currently working with a psychology venture called Hello Happiness.
"If any type of label is attached to you - in this case, that you have this illness that is killing the world or that you are the carrier of a virus that can potentially kill or harm other people around you - then that label in itself is very harmful to the brain. When you see yourself as a danger to those around you, this will be highly stress-inducing. So isolation will be much worse for those who are COVID positive because of the stigma attached to that label."
Diagnosis: How Pakistanis are dealing with Isolation
Speaking to COVID Care doctors leading healthcare in Karachi, it is found that both these women tested positive in the last few weeks and are now isolating. Dr. Sehrish Batool, who was heading the Infection Control for the last 3 months, having contracted the virus from her father, recovers at the hospital. While Dr. Baakh Nusrat, previously heading COVID Sampling, possibly infected by a household maid, isolates at her home.
Though it is being debated if the dose of virus you're exposed to relates directly to how sick you get, it is no surprise that so many healthcare professionals around the country are exposed enough to be testing positive.
"For me, what had me spiraling was the thought that I could have infected all the people I came into contact with and after I tested positive, I spent all day tracking everybody down and letting them know," says Dr. Sehrish. "Of course, being on the other side of it was jarring enough and at times, downright depressing."
Prior to testing positive themselves, the doctors narrate their experiences with COVID positive patients admitted. Although camera phones were not allowed inside the Center to maintain privacy, patients were provided with an on-site Skype call option.
"The thing is that many are unaware of the benefits of staying connected with people outside and how it could help their recovery, so they wouldn't use the video call services as such." laments Dr. Baakh.
Dr. Sehrish further explained how although the Center held regular mental health sessions, even art therapy, the people weren't open to seeing psychologists and mental health topics remain taboo. Many patients at the Center had come into the country after many months and hadn't seen their families, which led to stress, yet they seemed averse to the idea of counseling.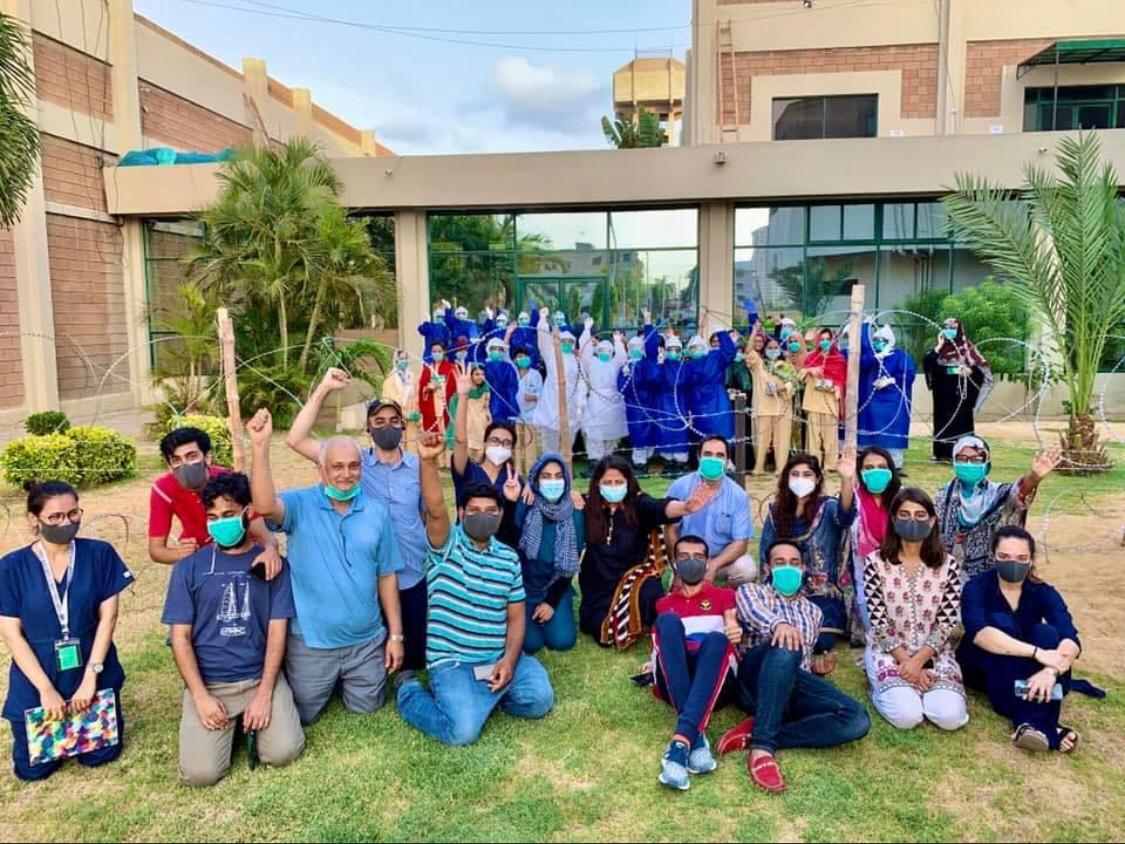 Dr. Baakh spoke of what she witnessed when patients actually let therapists help them, "There was one patient whose wife died and he couldn't leave to go see her. With him, we saw firsthand how mental health counseling not only helped recovery but also changed perspectives. After a few sessions, he would elect to see the psychologist regularly and would be constantly trying to help those around him despite bearing such a huge personal loss."
Yet, given the digital divide and the socio-economic structures that exist within our country, many don't even have internet access at home and so if they're stuck in lockdown, they cannot stay connected to others, they cannot ask for help, they cannot even gain access to necessary mental healthcare - and the third world suffers in an unprecedented way.
Prognosis: Psychologists say Isolation is Akin to Torture
Under such circumstances, even the best of us will find ourselves feeling suffocated. While half of us are focusing on productivity, staying connected with loved ones via video calls, and trying to learn a new skill; the other half are struggling to stay afloat, either unable to stave off anxiety attacks or stuck in a toxic situation. Though cases of domestic abuse are on the rise, the fact that contact with the outside world is limited means that much more of this is going unreported.
"When you do not get to see someone, when you do not get to touch someone, when you do not get to feel someone's presence, your mind gets affected on a neural and biological level because it's not getting that input that comes from other people. Whenever you will isolate them [humans], they will go into depression, they will go into anxiety, they will have prolonged stress," Mahil Tufail provided a psychological point of view for the long-term effects of isolation.
Isolation and its effects have been researched and documented for singular cases but so far, historically, isolation has not affected mankind on such a vast scale. So, it is sure to have unexpected consequences. Mahil further compares this to the isolation prisoners face in solitary confinement.
"In jail, when a person is put in solitary confinement, it largely affects their mind. They're basically being put there to rid them of all social contact and that's the highest form of punishment. What that tells you is that isolation, for the human mind, is the biggest cause of stress and other negative emotions."
Treatment: A Positive Perspective is the Only Way Forward
The stark difference between the real and the virtual is not only noticeable for the Baby Boomer but for the tech-savvy Millennial and Gen Z just the same, as each one of us is struggling to find our own anchors to hold onto amidst this turmoil. What we would give to suffer bellyaching laughter and gobble down pizza with our friends once more. Yet, the only way forward is to accept that there may be no going back to normal.
Mahil Tufail emphasizes the need for positive reinforcement and staying connected. "If you are social distancing, do make time for your friends - whether you talk on Zoom, whether you talk on other video chat. Just as you would normally meet people a few times a week previously, make sure you meet them online. It is not the same, yes, but it does compensate for the lack of social input for our brains in these times," she said.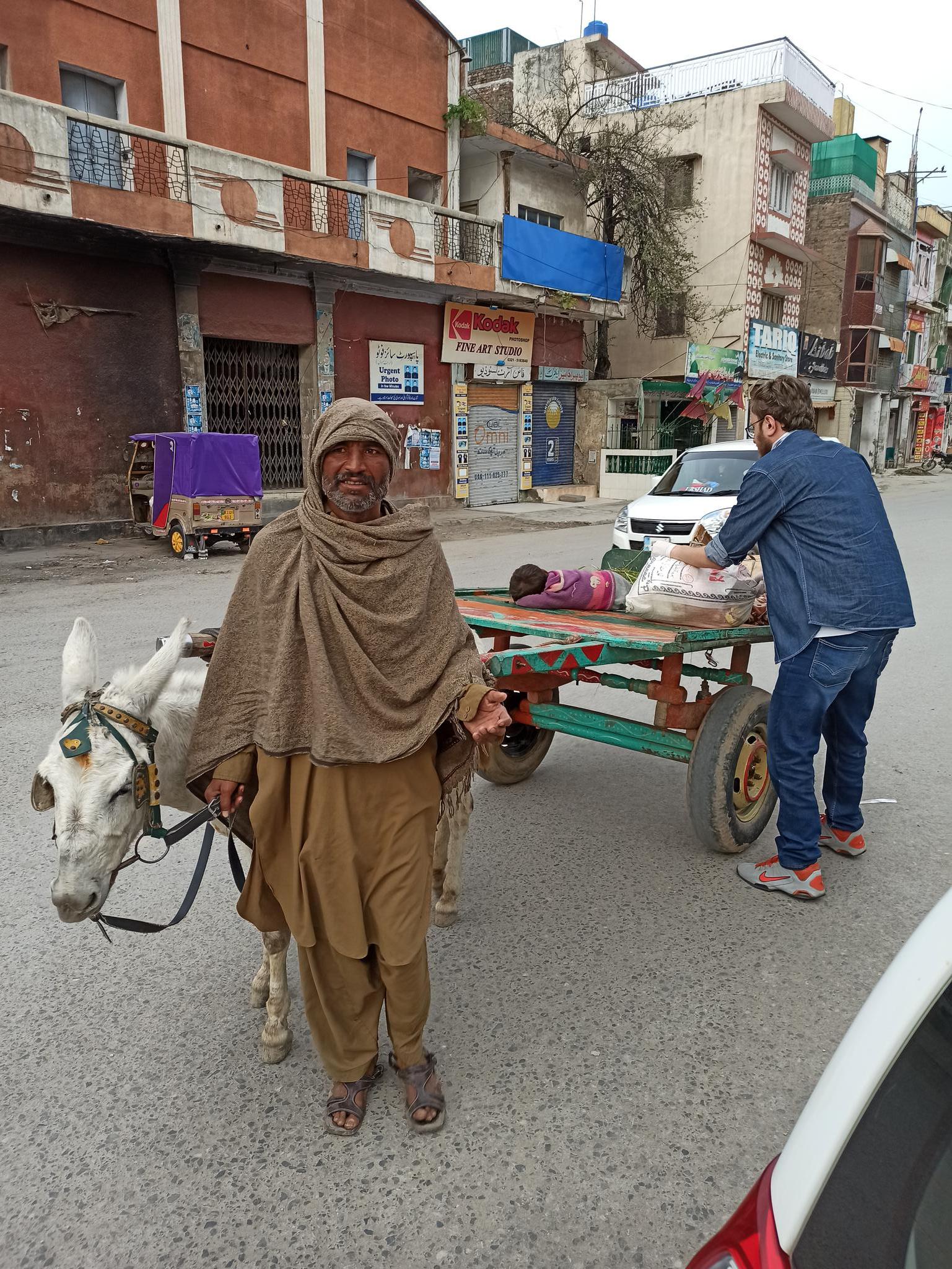 Throughout these last few months, while trying to stay connected, many have been sharing information regarding mental health on social media. While there's nothing wrong with initiating discourse about mental health issues, to help those struggling with clinical depression and anxiety disorders, non-professional advice is often misguided. During this pandemic, understanding that mental health issues are a grisly reality that so many people face day-to-day is only the first step.
Conversation with Haris bin Saqib makes clear that there is a great need for empathy among the masses. He has been working with volunteers and activists to arrange medical supplies and protective gear for healthcare professionals, funeral services, and rations for daily wagers, in Swat, Islamabad, and Rawalpindi. In his work, he has seen people in isolation not being able to cope and reiterates how we can only overcome this together.
"We need to create a support system for ourselves and other members of our community to keep everyone motivated. Only by maintaining a routine, keeping busy, and staying in touch with one another can we get through this," he says.
It is important to reach out to those around us and to check in. That being said, at times when there is no one to talk to, here are some free mental health resources to explore.
Baat Karo helpline: 0335 5743344 
Rozan helpline: 0335 5000401-03, 051 2721903  
Umang helpline: 0317 4288665